OSM Partners is delighted to announce that the firm has been shortlisted as a Finalist in five categories in the 2019 Irish Law Awards.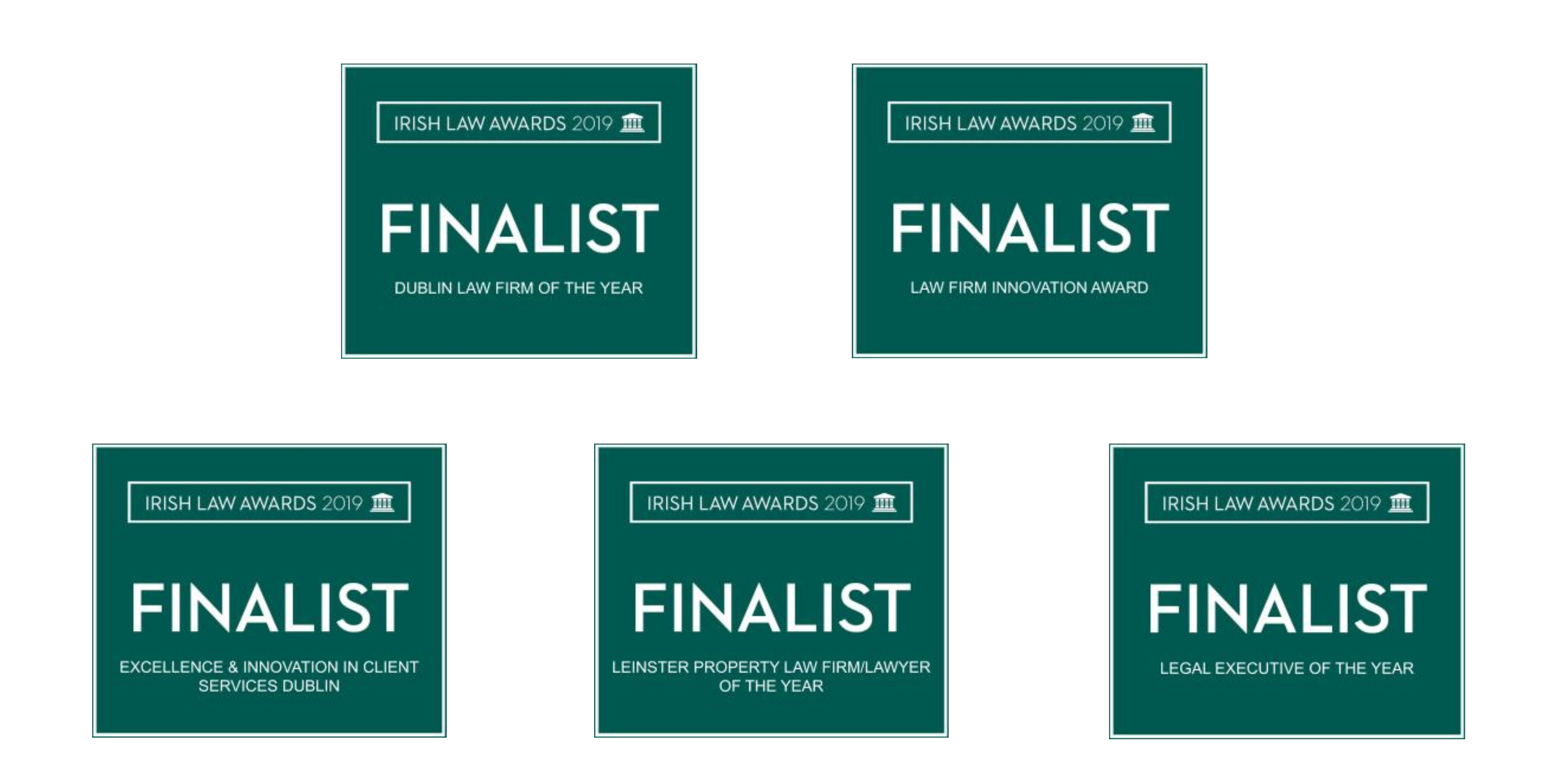 The Irish Law Awards announced the finalists for 2019 and OSM Partners are finalists in the following categories:
Dublin Law Firm of the Year
Law Firm innovation Award
Excellence & Innovation in Client Services Dublin
Leinster Property Law Firm of the Year
and Rachel Smith for Legal Executive of the Year
The Irish Law Awards is an annual event, celebrating outstanding achievement in the legal profession of Ireland.
OSM Partners were finalists in the Dublin Law Firm of the Year and the Law Firm Innovation Award categories in 2018 and the Leinster Provincial Law Firm of the Year category at the 2017 awards.
It is an honour for OSM Partners to feature on these shortlists, alongside Ireland's very best firms and individuals.
The firm is proud and appreciative of its staff members, these nominations are a recognition of their hard work, expertise and commitment to their clients.
This years awards ceremony takes place in the Clayton Hotel, Burlington Road on Friday the 14th of June.