OSM Partners LLP are delighted to announce that the firm has been awarded Legal Credit Team of the Year for the second consecutive year at the Irish Credit Team Awards 2023, which took place at a Gala Lunch in the Royal Marine Hotel, Dun Laoghaire on Friday, 10 November 2023.
Now in its sixth year, the Irish Credit Team Awards honour the outstanding results being achieved by credit teams across the country. This annual event, organised by Irish Credit Management Training, is designed to recognise excellence in this most demanding area of business and provide a social occasion for those working in the industry to meet and learn from other credit teams across the country.
The Awards recognise teams across 20 different categories, with OSM Partners LLP winning the award category for legal credit teams.
Commenting on the Award, Partner
Raymond Lambe
said, "We are delighted and honoured to be once again acknowledged as Legal Credit Team of the Year.
"This award is testament to the excellent advice and service provided by our specialist team to our growing client base, which includes some of Ireland's leading banks, financial institutions, asset managers and government agencies.
"We would like to congratulate and thank our staff for their hard work and dedication, and for continuously delivering the highest level of service and expertise to our clients."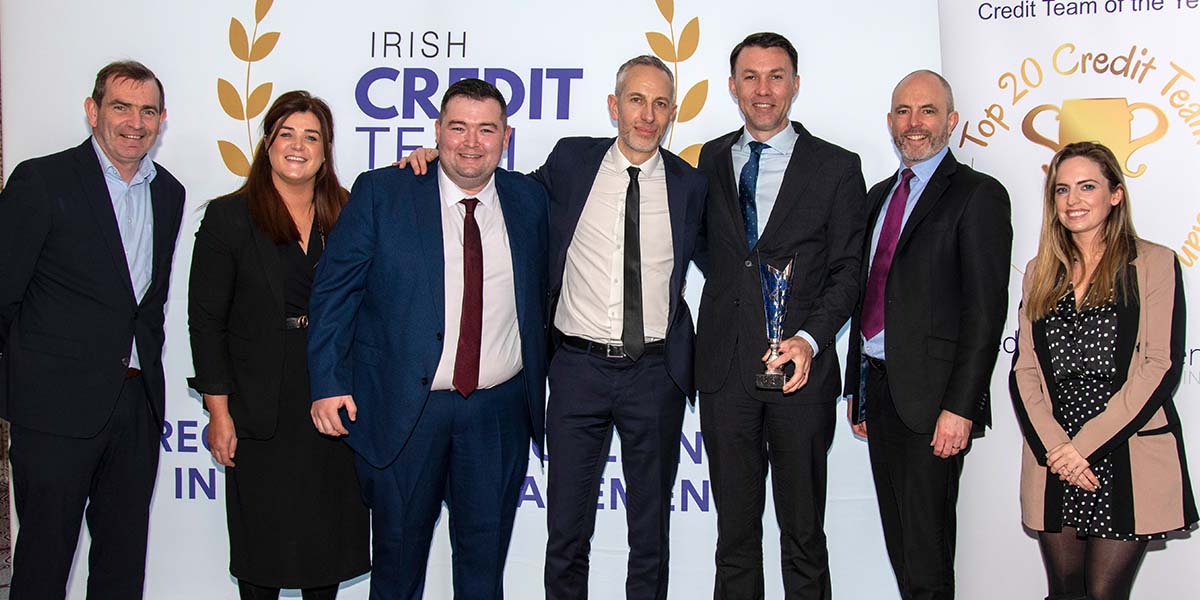 Pictured (LR): Barry Darmody Founder of award sponsor Search4lesss ENKI with Mary-Louise O'Hagan (Partner), Patrick Reilly (Legal Executive) Dario Di Murro (Partner), Raymond Lambe (Partner) and Andrew Croughan (Partner) from OSM Partners LLP and Cliona Doyle Managing Director of Search4lesss ENKI.